Our Approach
Fitness must be personalized for success! There is not a diet, exercise program, yoga pose, that is perfect for every BODY!
Our focus is the lifestyles we can create for people and helping turning dreams into reality. Health and Fitness Programs that get results.
The key is to keep company only with people who uplift you, whose presence calls forth your best." — Epictetus
My Story
Those who help and support others in their fitness journey have a story of their own. A passion for health and fitness that grows through a lifetime of experiences.  Class it up Fitness is a branch of the tree that was planted years ago.  Follow me for the story!
Personal Trainer, Health Coach, Yoga Teacher, Kickboxing Instructor.
Busy Mom and  Fitness Studio owner.
I'm not selling anything but HEALTH and YEARS to your life.
Motivation, education, support. Inspiring and changing lives daily!
I can and will share years of success stories and look forward to many more.
Living and breathing the latest in Health and Fitness.
Lifestyles of the FIT AND FABULOUS starts when you do!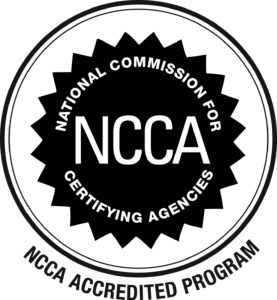 ACE certifications have held accreditation by the National Commission for Certifying Agencies (NCCA), a standard recommended by the International Health, Racquet and Sportsclub Association (IHRSA) and the Medical Fitness Association (MFA).
Meet the Team
Meet the people who make my business go!
 Fit Family includes Support, education, and making
your Health dreams a reality!
TEAM work gets it done! #fitfam
Kathy Dolan
Founder CEO
Studio Owner
ACE CERTIFIED HEALTH COACH
PERSONAL TRAINER
YOGAFIT
BOSU TRAINER
NUTRITION
MOM TO THREE!

Boss MOM and Lady
Keith Zeek
Marketing and Human Resources
Hard working and gets it done! Owner of his own business and manager of too. Big Man also does our security.
MISS B
Vice President
Miss B
Honor Student
Mini YOGA
All Star Violinist
Basketball
Miss B is my right hand power girl! With a love of health and fitness,
you will find our VP helping any where and every where. She greets our clients with her professional manner and a warm smile! Follow our blog for recipes and in the Kitchen with MISS B!
KC Zeek
CFO
Class it up SAN DIEGO! Meet Klint! Anyone who does pistol squats on a BOSU is a man who loves a challenge! He is our Man in Charge!
Set up your first Consultation!
Let's get started on the lifestyle changes you
know you need to make to look and FEEL your BEST!
Every super star has a Health Coach! Get yours!